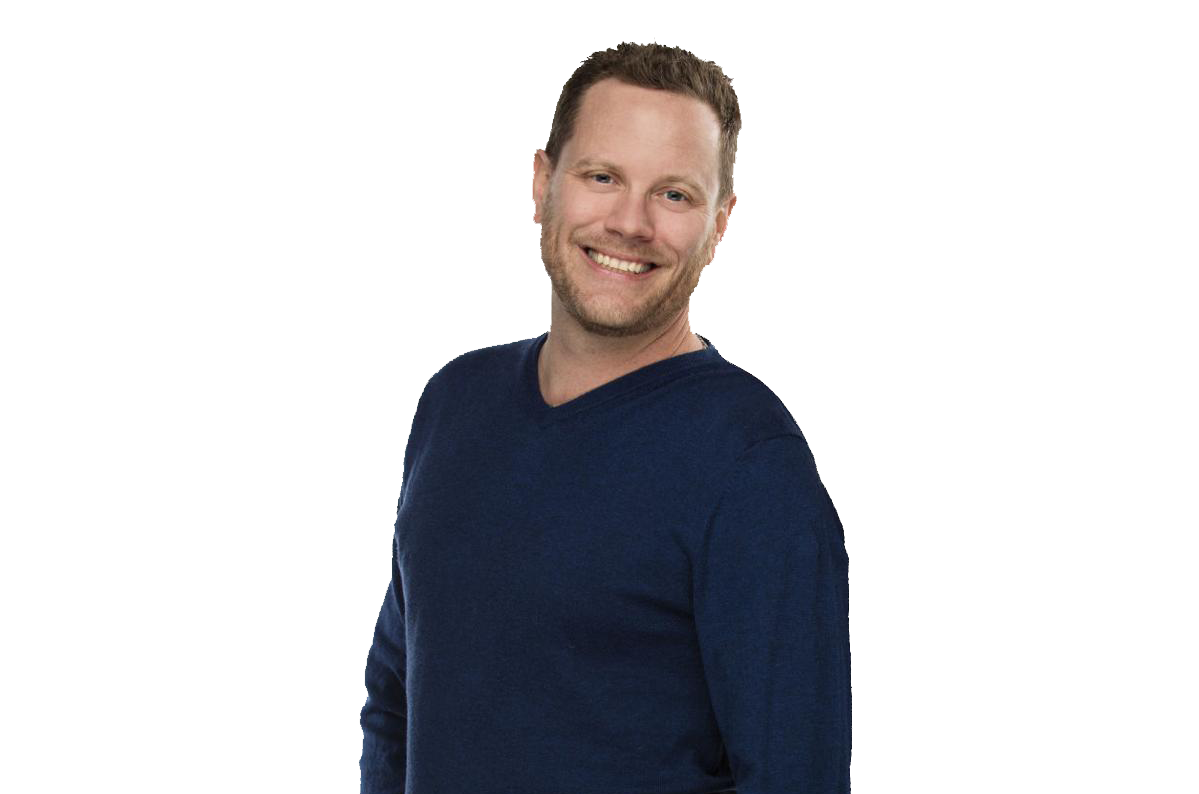 Born and raised in Penticton, Brian moved to Calgary to earn his radio and TV broadcasting diploma at Mount Royal University.
The training allowed him to combine his two passions – radio and being a disc jockey at everything from weddings and special events to high school dances and nightclubs.
Since moving back to the Okanagan six years ago, B Mack's radio career has taken off.
He hosted the B.C. at Night, a syndicated radio show from 7 p.m. to midnight for three years before doing a short stint on afternoons and then becoming a co-host on the most-listened-to and coveted morning show.
The show has really gained momentum, especially in the past three years as he has been co-hosting the morning show.
Passionate about his current home of Kelowna, BC you can often find Brian serving as MC at many community events and causes.
In his spare time, B Mack is an avid golfer and likes to hang out in his backyard with his wife and their two pugs and Chihuahua.
Accolades:
TV & Radio Broadcasting Diploma at Mount Royal University – Calgary, Alberta
Top 40 Under 40 Recipient – Kelowna Chamber of Commerce (2018)
Best of Kelowna – Best Local Personalities B Mack & Karly (1stplace Winners from 2017 – 2019)
Best of the Central Okanagan – Readers Choice for Radio Personalities – B Mack & Karly (1stplace Winners 2017 – 2019)
Best of Kelowna – Best Local Personality B Mack – Sun FM Afternoons (2ndplace Winner – 2016)
One of Kelowna's Elite Wedding & Event DJs (djyed Noir KGH fundraiser w/ Derrick Barry)
Kelowna Rockets former fan fave hype man (Games Master 2013 – 2018)
Snapshot
In the Community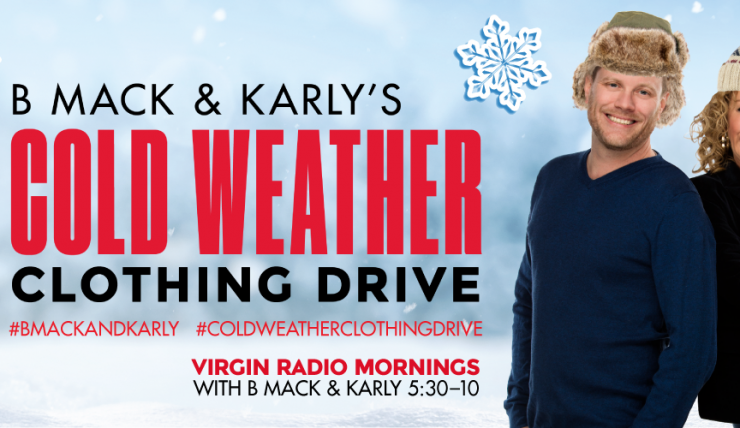 This year, B Mack & Karly's Cold Weather Clothing Drive will be in support of Ki-Low-Na Friendship Society and Kelowna SHARE Society. If you have warm clothes in your closet that you don't wear anymore, donate them to provide a simple, vital gift to those in need in our community. All donations will go towards helping the most vulnerable members…
Past Community Events
MC / Member of 100 Heroes Kelowna (formerly 100 Men Who Give a Damn) – 4 times / year meetups for local charities based out of Kelowna
Annual Mc & DJ for Gutsy Walk as a member of Kelowna Crohn's & Colitis Chapter
Advocate for Mental Health – Bell Let's Talk day & Going Public with my own challenges and encouraging many to seek out help – to not sit in silence
Annual MC for YMCA Healthy Kids Day
Annual Daffodil Ball MC in support of Canadian Cancer Society
Innkeepers MC & DJ in support of KGH Foundation
Annual McHappy Day volunteer for past 9 years
Tim Horton's Kids Camp Day Volunteer
Dreams for Kids day Volunteer (Wendy's/Papa Johns)
Filmed documentary supporting active mobility in Kelowna – wheelchair accessible video
Motion ball MC supporting Special Olympics
Annual DJ for NOIR – A Drag Experience benefiting the KGH Foundation
Okanagan Pride MC/ DJ – Drag King and Queens competition, Pet contest etc.
Annual stuff a bus volunteer in support of Kelowna Community Food Bank (6 years)
Battle of the Books (KLO Middle School, Rutland Middle School)
Advocate for Okanagan Boys & Girls Club
Donated time to DJ & MC many Ringette events like the Sweetheart tournament
Sunset Ranch Charity Golf Tournament DJ – Sandra Schmirler Foundation
Annual Tiny Toy Drive at Capri in support of Salvation Army
Annual Salvation Army kettle bell Ringer
Central Okanagan food bank Supporter & Advocate
KGH Volunteer (Halloween dress up with Virgin Radio hosts, KGH DAY OF GIVING etc,)
Cops for Kids volunteer
Interior Savings Across the lake Swim MC
DJs school events (Chief Tomat elementary, WFN job expo DJ / MC etc.)
Guest Referee for Kelowna Invasion Wrestling –  Fundraiser for the Okanagan boys and girls club
Grow your Mo fundraiser at Chances Casino