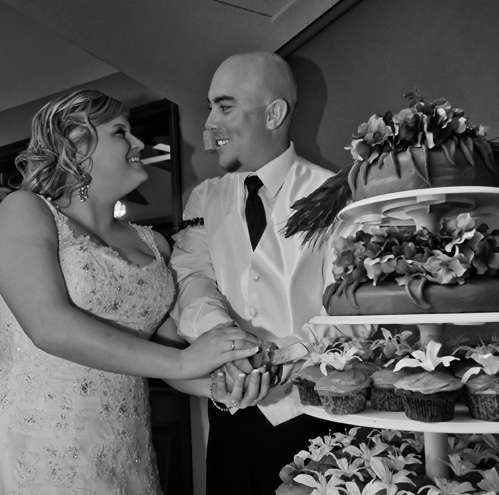 "From our first meeting with Brian, we knew immediately that he was going to be the one to make and set the tone for our wedding to be unique and memorable. He was punctual, super friendly when we met up, and had all the necessary tools to get the info to make our life super easy.
Already being a fan and listener to his show on 99.9 Sun FM, we were excited to hear from another reference that he was the ultimate wedding DJ. Having found out that he has also been in the wedding industry for nearly a decade, it solidified and assured us that we were making the right choice!
Brian has, without a doubt, the biggest music collection and modern DJ equipment I have seen to date. We were consistently talking about song choice from everything from the music while people were being seated before ceremony, until the last people left the reception (which was us…!) He provided all the necessary equipment for our JP and arrived very early to ensure that everything was working properly prior to the guests' arrival.
To top it off, his timing for all the songs for entrances, games, and the party was perfect. I have never seen this kind of professionalism and perfection in a DJ. The 120 guests throughout the night were telling us how "this is the best party I've been to!"  He kept the energy going by interacting with the crowd and playing a huge range of music, and also taking requests.
I do not do very many reviews, but I felt like everyone should know about Brian, aka DJ Bmack, so they can relax and rest assured that their wedding and party will go off without a hitch and provide an experience like no other.
Thanks again B!!!