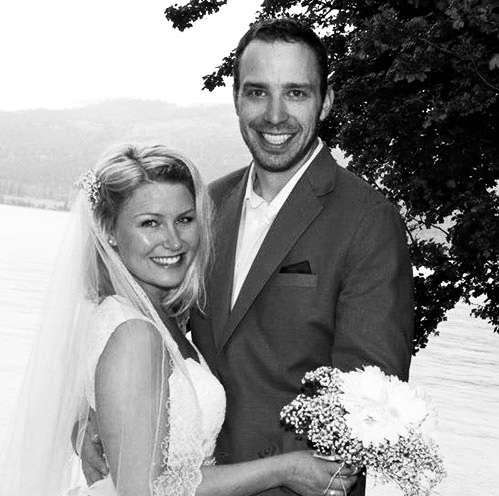 "We hired B Mack to DJ our wedding of 125 people at the Harvest Golf Course this June and what else can we say, but he rocked it! B Mack has many qualities that you look for in a DJ to make your big night a night that not only you will remember forever, but your guests as well.
First off, he is a database of music knowledge.  It's funny, you think picking music to go with your wedding would be easy, but when put on the spot your mind goes blank. B Mack is there to guide you into finding the perfect song for each moment.
The man can read a crowd like no other and knows how to keep the party bumping. He does a great job of diversifying the music when the crowd still contains grandparents and such, while at the same time keeping the younger crowd happy. It's funny how many songs he knows that can appeal to all generations. Then at night, he knows how to turn it up and get everyone on the dance floor. I don't think we had one moment at our wedding where the dance floor wasn't packed.
His level of professionalism and elegance truly is the icing on the cake; B Mack is the real deal and the full package…  So book him today and have your event remembered for years to come…
Thanks again Brian!!"