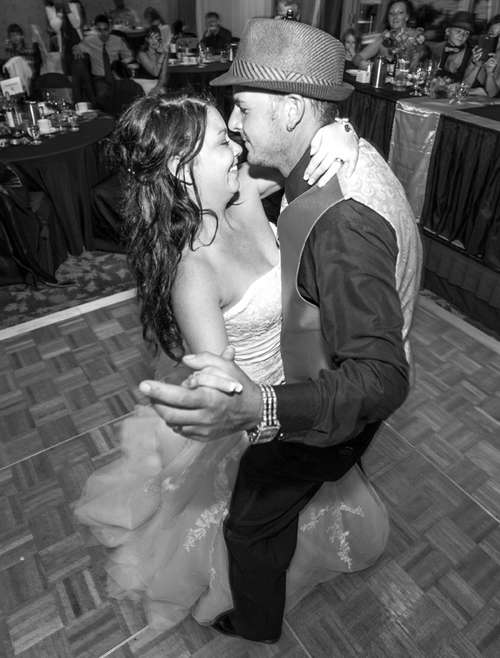 "Brian Mack, Bmack, or Mack daddy…what ever tickles your fancy really…  We had the pleasure of "meeting" Brian about a year ago, I say it that we because we actually didn't meet him until, well…the day of our wedding. He was highly recommended to us through a friend who had worked with him in passed years and I knew I wanted our wedding in Kelowna, but we unfortunately live in Calgary. I as any "bride to be" was eager to get the bigger details handled so I could focus on some of the smaller ones, and well finding a DJ was on top of my list! Aside from the Groom, venue and dress of course ;0) note the order if you may.  My fiancé had one request, make it a party we will remember forever.
Well was it ever!
Brian from the start had been professional; honest, easy going and even gave some shout outs on the radio!  Although we hadn't met him in person, I had no doubt he would execute it perfectly right from the moment I walked out down the isle, the down time in between and to the final song played, he was the full package.
Bridal party, parents, grandparents, our 8-year old son and even some random guests from the resort couldn't resist having a spin on the dance floor! He was that good! We would recommend him for sure.
Thank you Brian for making our wedding one for the books!"